Our vision:
In the heart of our services is the freedom to choose. We help you to express yourself and decide how best we can help with realization of your desires.
Pick a Service,
Create your Story,
Enjoy the Experience.
Our vision is to let people create their own story using our support and tools. It could be wedding or event, shaping their business or start up or simply sharing ideas and goods they discovered and the world should know about.
Our story:
It all started on board of a regular flight from Zurich to Prague. Two competing consultants enjoying corporate life. After couple years she said YES and they started to plan. He an experienced ITSM consultant, she a project manager. Both having skills in different areas and both passionate about building something different, exciting and new.
And that´s when an idea sprinkled.
Weddings & Events, Professional consulting,  E-Commerce.
Weddings. There is a million websites that will tell you what you need to do and when. There are millions of providers that will recommend their services. And there is a million questions that a bride and groom might drown in. So let´s use a simple mind map to understand what exactly is coming. Choose what do you want to organise yourself and in what areas & how can we assist you.
Events. Company, family or friend events are not just a simple gathering. It needs to be relaxing, refreshing, but it should fulfill its purpose. Based on our experience from various events where we participate as either guests or hosts, we will help you to discover, what are the desired goals and draft a plan how to achieve them. Turning plan into the action is our responsibility and we will make sure that you and your guests will enjoy the event.
Professional consulting. We offer our long term experience in Management consulting and advisory. Our core service consists of Project/Program Management and IT Service Management and we may provide it on Short or Long term basis.
Karolina
A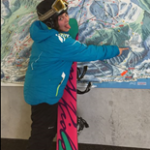 s a fifteen years old teenager, I stood in front one of the Wall Street´s skyscrapers and promised myself, that one day, I will set my footprint right there. Ten years later, with venti, half-whole milk, no foam latte, with whip, atouch of vanilla syrup and three short sprinkles of cinnamon in my hands, I walked right in to one of these buildings and the amazing journey began.
IT system implementation, business process review and improvement, back office set up, corporate culture and behaviour change, events organisation, process review and improvement, digital transformation (quality, risks, stakeholders, SMEs, library management, HC, etc.). From Prague to Zurich, NY, Miami, Jo-burg, Paris, London, Madrid, Stockholm, Oslo, St. Petersburg and Sydney.
Looking back at those consulting & open suitcase years, I am grateful for the dream coming true. But now it´s time
for a change.
Being a pure project manager at heart, I organised both our weddings and loved every single minute of it.
Feedback from our friends and loving husband having same idea enhanced me with a courage to stand on my own
feet and start from scratch.
And that´s when menu2many was born!
Member of Swiss-Czech Chamber of Commerce
Trained mediator
Currently writing a blog for svatba.cz and dreaming about publishing a book one day
Love adrenalin through speed – snowboard, fast cars, tennis
Favorite motto: We think too much, we feel too little (Charlie Chaplin)
Languages: Czech, English, German
Stepan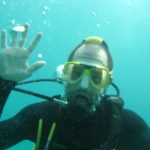 When I was younger, I have never been dreaming that I may start my own business. It was my wife, who convinced me, that we should try it. And here we go! Due to my other responsibilities, I am helping my wife in my free time, but it is a great relax. Making various people happy by listening to their needs and wishes, realizing them and receiving immediate feedback through their emotions definitely makes sense. Experiencing the entrepreneurial environment in the Czech republic is another challenge which is new to me and therefore in the future, we would like to share with you these challenges and ways to overcome them as well.  
Having more free time is impossible, but I am still trying to regularly run and do some street workouts. And when the winter is here, I like cross country skiing which is a great way to clear your mind in a quiet forest.